Land Trust Acquires significant acreage north of the Barber Bridge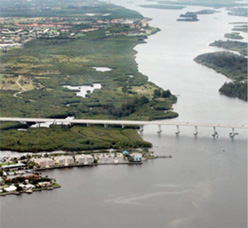 Photo by: Benjamin Hager
Click here for more information.
---
Sponsorships Available!

Join us, on Thursday evening, November 7, as the Indian River Land Trust celebrates Land, Water Wildlife, a celebration of Our Lagoon.
This event, the first exclusive benefit of the 2013-14 Season will be a fun filled night - - On this special evening, the Land Trust will bring together nearly 400 of our friends.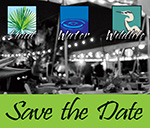 You can be a part of this most important fundraising opportunity, As a Sponsor you will be associated with the Land Trust, the only private non-profit preserving the Indian River Lagoon's natural shoreline in perpetuity.
The money raised from this event provides critical funding for our mission to preserve and protect the Indian River Lagoon. The best way to ensure that the quality of life that makes our county so unique is for us to protect our most precious asset - - The Lagoon.
Call Ann Taylor 772-794-0701 or
ataylor@irlt.org
---
The Toni Robinson Water Front Trail is Dedicated and open to the public.
On April 6, 2013. In a small quite ceremony the Board of Directors and Advisors of the Land Trust joined neighbors and friends at the dedication of the this eight acre parcel of land on the West Side of the Lagoon. The loop trail is peaceful and offers an expansive view of the north end of the Lagoon and Pine Island.
To learn more click here.
---